As an author or writer, figuring out what to post on social media, in your newsletter and on your website can be overwhelming.
All you want is to have the time to sit down and write your manuscript, not think about all the other things like having a social media presence and creating a marketing strategy. However, in order to get good results and find new readers, you need to have a social media presence where people outside your direct network can discover you.
Social media is about building relationships with others, and you don't do that by simply posting when you release a new book or when you feel like it. You need to build a connection with your followers, get them to know you and trust you, not just by posting "buy my book" posts and ads.
Choose which channels you want to be seen on
You don't have to be visible in every social media, you can choose the ones you feel comfortable with. I am most active on Instagram and TikTok, but I also use Facebook and Twitter for my writing. Having a Facebook page and an Instagram account is a must if you want to advertise via Meta since the ads are linked to your business pages.
Try out different formats and topics within your niche (the writing niche) to see what works and what engages your followers. Use photos, videos, quotes and most importantly, talk about more than just your book. If you have a business or creator account, you can see how many people interact with your posts and whether they reach more than just your followers.
Post regularly. The best way to get noticed and reach as many people as possible is to post regularly. It doesn't have to be every day, but at least 3-5 times a week. If you want to avoid the stress of photographing, filming and posting every day, I recommend scheduling post. The key to success is being consistent.
Ideas for things you can post as a writer: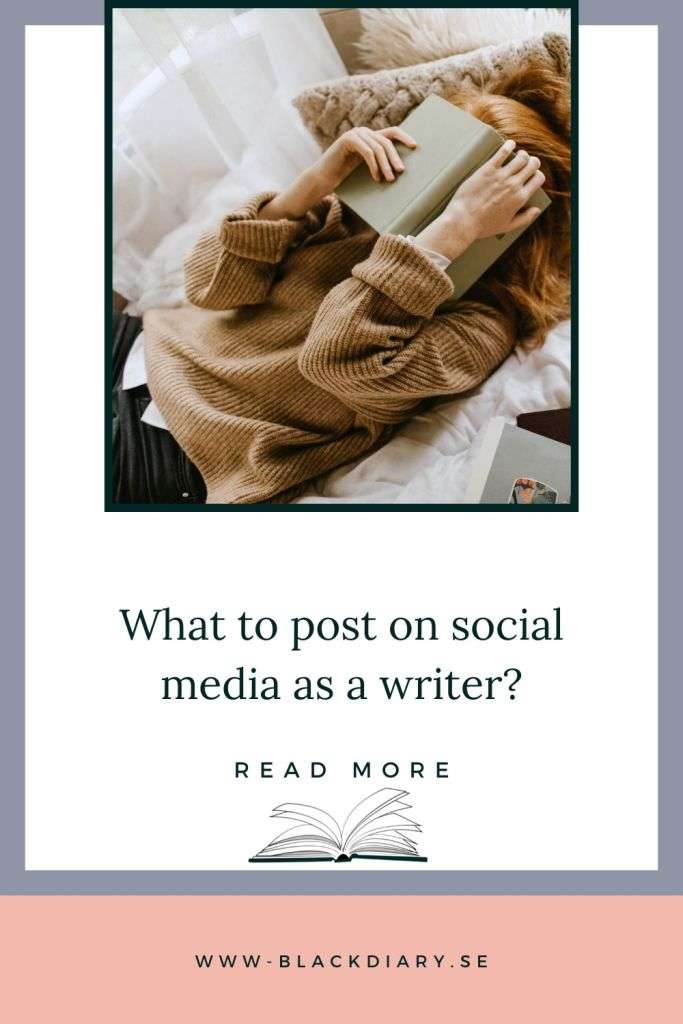 Life as a writer
Share a page or a sentence from your manuscript.
Your favorite place to write.
Do you outline or just write?
What inspired you to become a writer?
Get to know your followers
What genres do they prefer to read?
What format do they prefer: e-book, physical book or audio book?
Who is their favorite author?
Marketing activities
Teaser or trailer about your book. This is easy to create in Canvas if you are not familiar with the Adobe suite.
Competition / giveaway (just remember to follow the legislation on this).
Share readers' positive reviews.
Unboxing video when you receive your books.