Thursday the 9 of March, I had my debut party in Gamla Stan's bookstore. Around thirty people came and celebrated with me.
For those of you who have not been to a debut party before, they are often intimate and relaxed. You're usually offered snacks and something to drink, there is mingling and then the author usually talks about the book. If you want, you can buy a signed copy of the book.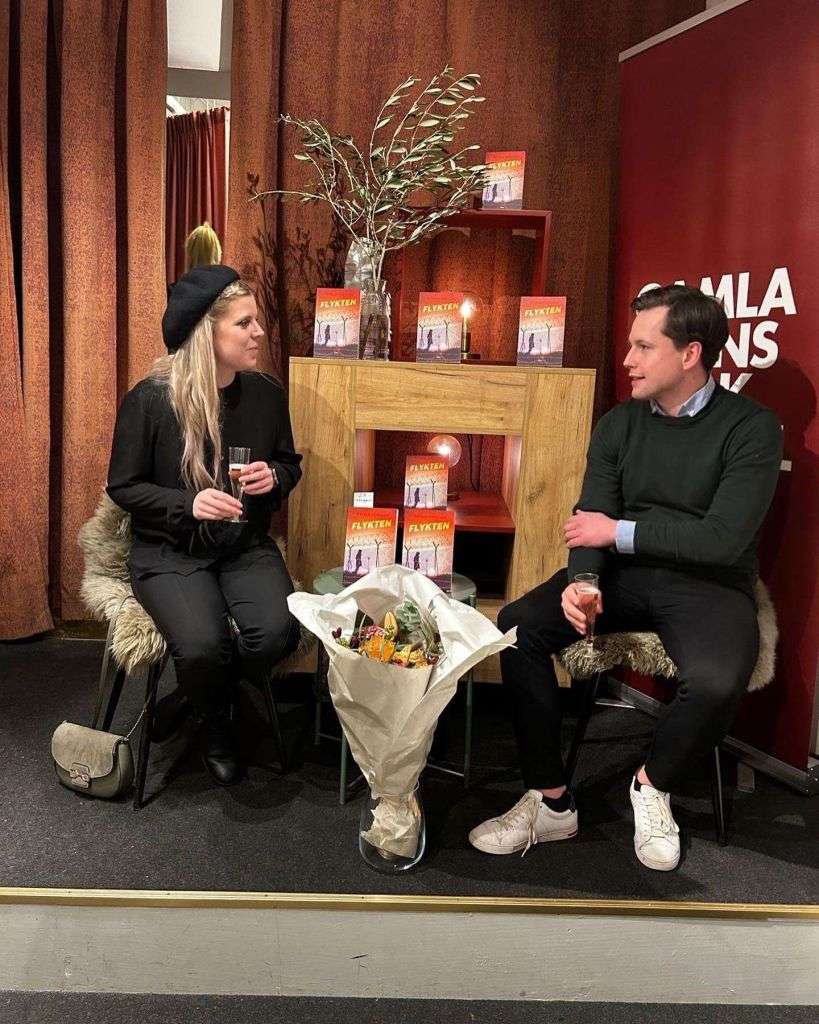 Some questions I got when I planned my debut party were these:
Q: Why do you want to have a debut party?
A: I wanted to have a debut party to celebrate the fact that after more than ten years of writing, I finally made my debut as an author. I wanted to share my happiness with others and tell people about the book. I wanted to share my writing with those who wanted to come.
Q: Do you have to buy the book at a debut party?
A: No, of course you don't have to. The author is just happy that you come and celebrate with them.
Q: Do you organize the debut party yourself or does the publisher do it?
A: It all depends on your publisher. I checked with my publisher.