För några dagar sedan släppte en av mina favoritförfattare den senaste boken i en bokserie. Nyfiken som jag är loggar jag in på ljudboksappen samma dag som boken släpps för att se om den även finns där. Jackpott. Den engelska upplagan är tillgänglig. Jag laddar genast ner. Vem orkar vänta på den svenska översättningen? Inte jag.
Idag är vi bortskämda med att allt ska gå snabbt och finnas tillgängligt direkt. Musik, nyheter eller böcker. Det ska finnas tillgängligt i rätt format, på rätt plattform. För över tio år sedan gick musikbranschen genom en omvälvande transformation. Vi slutade köpa CD-skivor och föredrog att ha musik i digitalt format på mp3-spelare eller i datorn. Många använde sig av fildelningssidor som Napster och Piratebay för att på olaglig väg få tag på musiken. Musikbranschen gjorde vad den kunde för att försöka stoppa piraterna, men det var först när musikstreamingtjänster som Spotify skapades som fildelning minskade. De erbjöd musik i ett format och till ett pris som folk var villiga att betala.
Författaren och journalisten Cory Doctorow beskriver det såhär i sin bok Information Doesn't Want To Be Free: "Om musik som objekt (CD-skiva, vinyl, kassetband) skulle förlora i värde, skulle andra saker – som inte går att reproducera, saker som konserter och personliga möten – öka i värde". Han hade en poäng. Idag tjänar artister inte längre lika mycket pengar på försäljning av musik, de tjänar pengar på konserter och merchandise.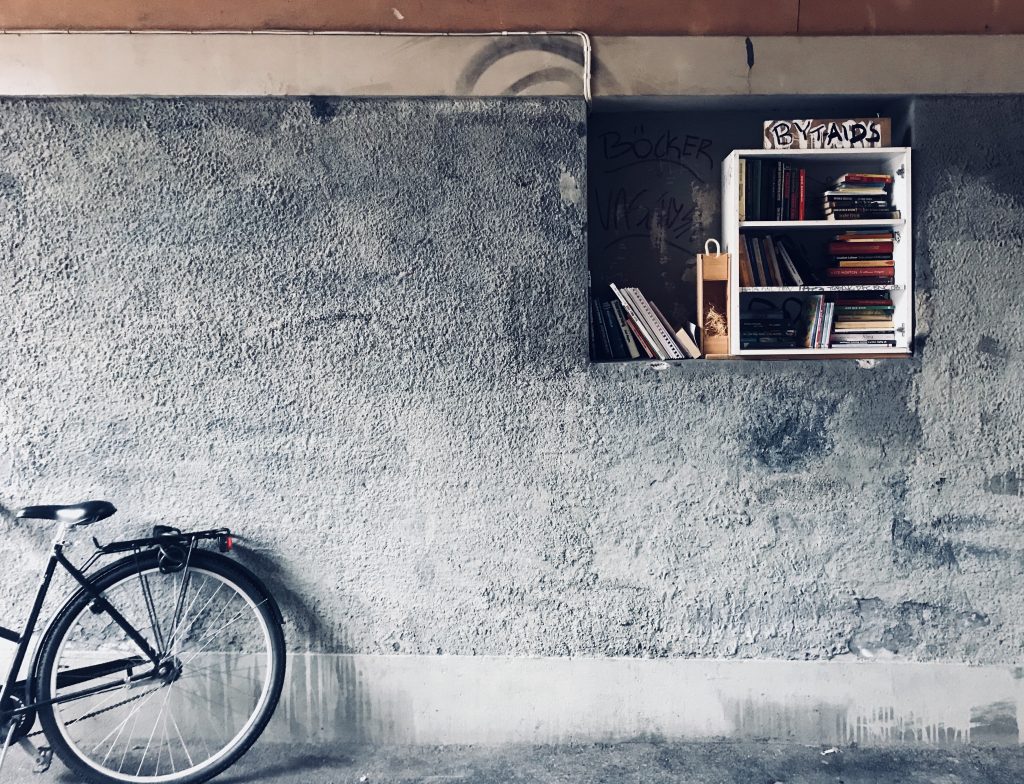 Hur ser då bokbranschens framtid ut? Idag utgör digitala böcker 15% av förlagens försäljning, enligt Svenska förlag AB. En e-bok kostar mellan 50 och 175 kronor, nästan lika mycket som en fysisk bok, och mer än en pocketbok. Jag får inte den ekvationen att gå ihop eftersom en e-bok är en fil som inte kostar förlagen någonting att producera. E-boken har, för mig, inte samma värde som en fysisk bok.
Att försöka begränsa olaglig spridning av filer genom digitala lås fungerade inte för musikbranschen och kommer med stor sannolikhet inte fungera för bokbranschen. Varför inte försöka hitta plattformar och format till rimliga priser? Diskussionen om upphovsrätt i den digitala världen borde inte handla om att begränsa tillgången till kultur som böcker, musik, film och spel genom massövervakning av vad vanliga människor gör på internet.