Sao Miguel, the green island, has been called the Last Secret of Europe. Not many people that I know has been to the collection of volcanic islands in the middle of the Atlantic Ocean.
I traveled to Sao Miguel at the end of April, just before the tourist season begins. The first tips is to rent a car at the airport. Renting a car is cheap in Ponta Delgada, and it is the best way to travel around the island.
Day 1: Sete Cidades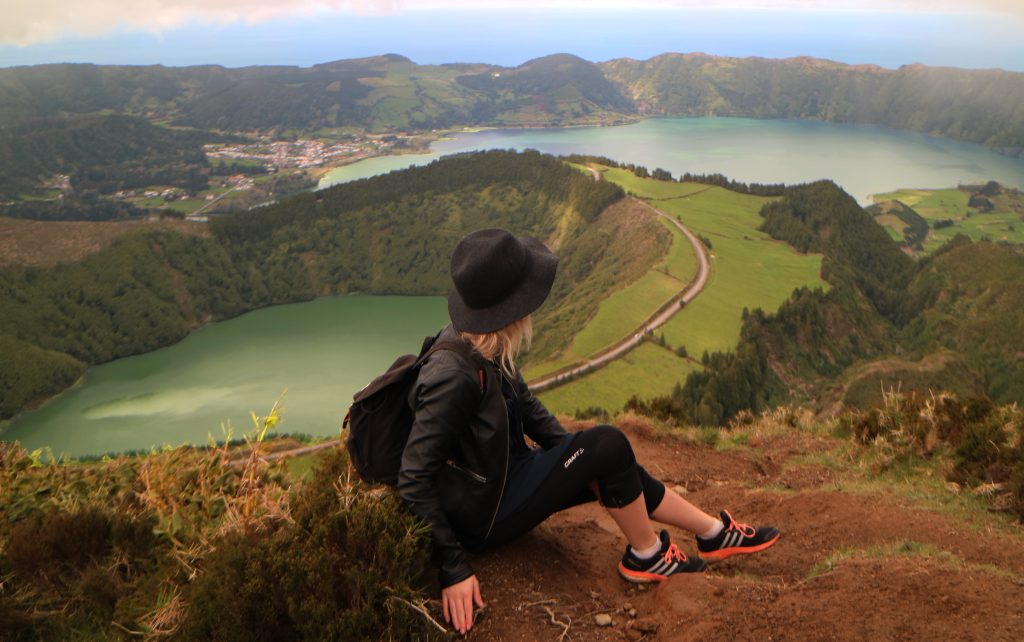 Sete Cidades and the west side of the island requires good weather, which is why you should try to go there as soon as possible. In the Azores you can have all seasons in one day, so try to go there early so you can go back if it get too foggy or rainy.

Sete Cidades is one of the most iconic places of the Azores with it's pathway leading out to an amazing view point. Places to pin on google maps for day one is:
Miradouro da Vista Do Rei
Miradouro da Boca do Inferno – The most iconic viewpoint from Azores.
Church of Saint Nicholas
Ponta da Ferraria – Put your swimsuit on and take a swim in the geothermal spring with hot water from the spring and cold from the ocean dancing around your body.
Day 2: Lagoa das Furnas
Terra Nostra.
Furnas is one of the three main lagoons on Sao Miguel. There is still alot of hotsprings and volcanic activity around Funas, which makes it perfect for either a sunny or rainy day. When driving there make sure to stop at these places:
Caleidras Das Furnas – In the Caleidras hotsprings resturants prepare the traditional dish Cozido das Furnas by cooking food in big pots under ground for 12 hours. They usually come to pick these up at 11 am.
Terra Nostra Park – is a Botanic park with over 2000 differnt kinds of trees. It also has a huge yellow thermal pool and smaller hotsprings for visitors to relax in.
I visited Furnas multiple times, going on different hikes, trying different kinds of hotsprings.
Day 3: Chasing waterfalls
Me and a few friends I made travelling the island decided to go waterfall hunting. I think we saw at least eight waterfalls that day. Here are some of them:
Faial da Terra – a hike in to the forest to one of the prettiest natural waterfalls I saw on Sao Miguel.
Ribeira dos Caleiroes Park – Multiple waterfalls in a man made park. We had coffee here.
Salto do Cabrito – Waterfall and rapids.
Day 4: Ponta Delgada
If you have time, there are a lot of things to do in and close to Ponta Delgada.
Jardim Antonio Borges – a mixture of a park and lush botanic garden in the middle of the city with hitten pathways, a huge rubber tree and cute duck pawns.
Military museum – walk among the history of an island that used to be
Coal Caves – walk and crawl in tunnels made by volcanic eruptions.
Pinapple farm – vistit the open to public pineapple farm and by gifts in the giftshop.
Drink tea at the Gorreana Tea Factory.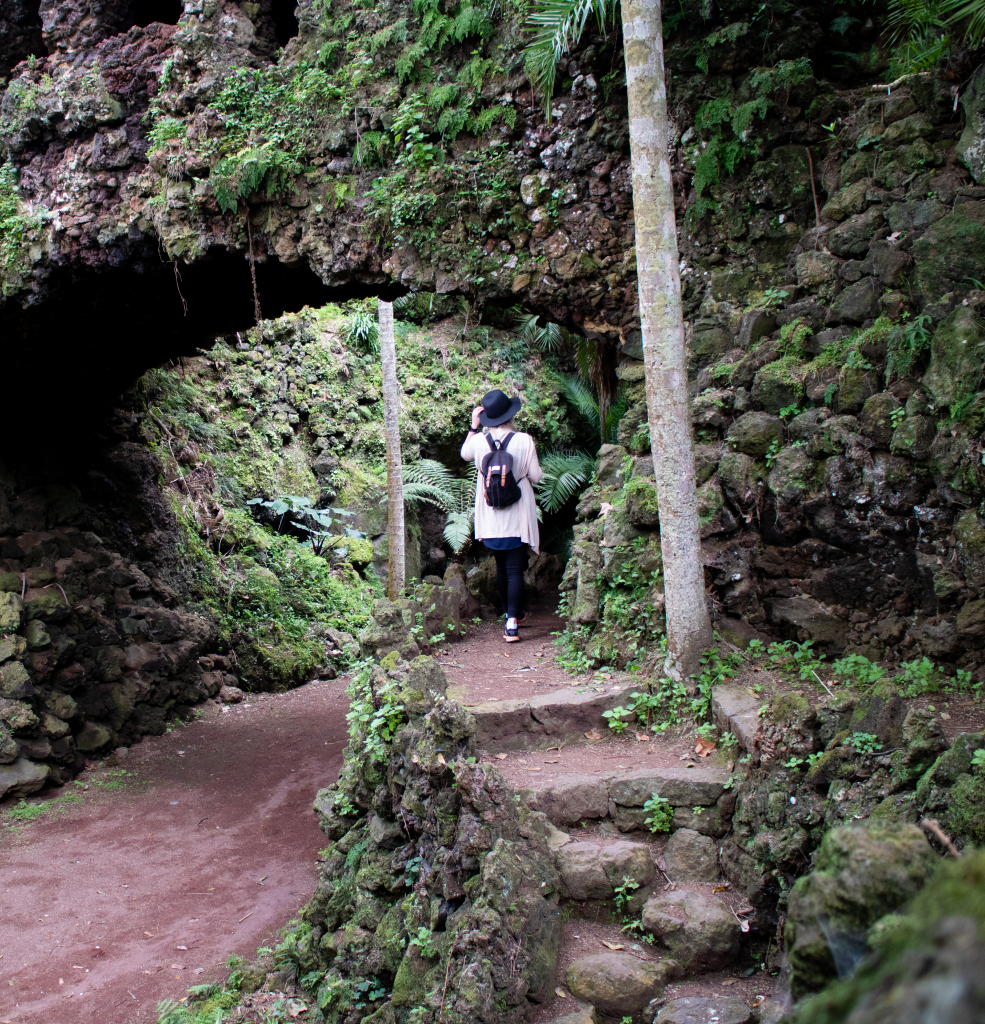 Other Beautiful places to visit:
Lagoa do Fogo
Vila Franca do Campo, Vila Franca Islet and Our Lady of Peace Chapel.
Whale watching.
I spent nine days on Sao Miguel, and could have spent more time there. I really loved the nature, all the beautiful hiking trails, the people and vibe of the place.