Everyone who travel with a drone knows that there are a lot of rules, regulations and laws when it comes to traveling with a drone. Here is what I found when researching before flying in Sao Miguel, Azores, Portugal:
You're not allowed to take photos or video without permission from the National Aeronautical Authority. Getting a permission takes a few days.
Check on your drone map, or use DJI's Geo Zone Map to check if there are any no-fly zones where you're going.
You must maintain visual contact with your drone.
You're not allowed crowds, consisting of 12 people or more.
I applied to film and take photos everywhere on Sao Miguel except for Ponta Delgada. Getting an approval went fast. Remember to read up on current dronelaws before flying, since they may have changed since i wrote this.

Happy flying!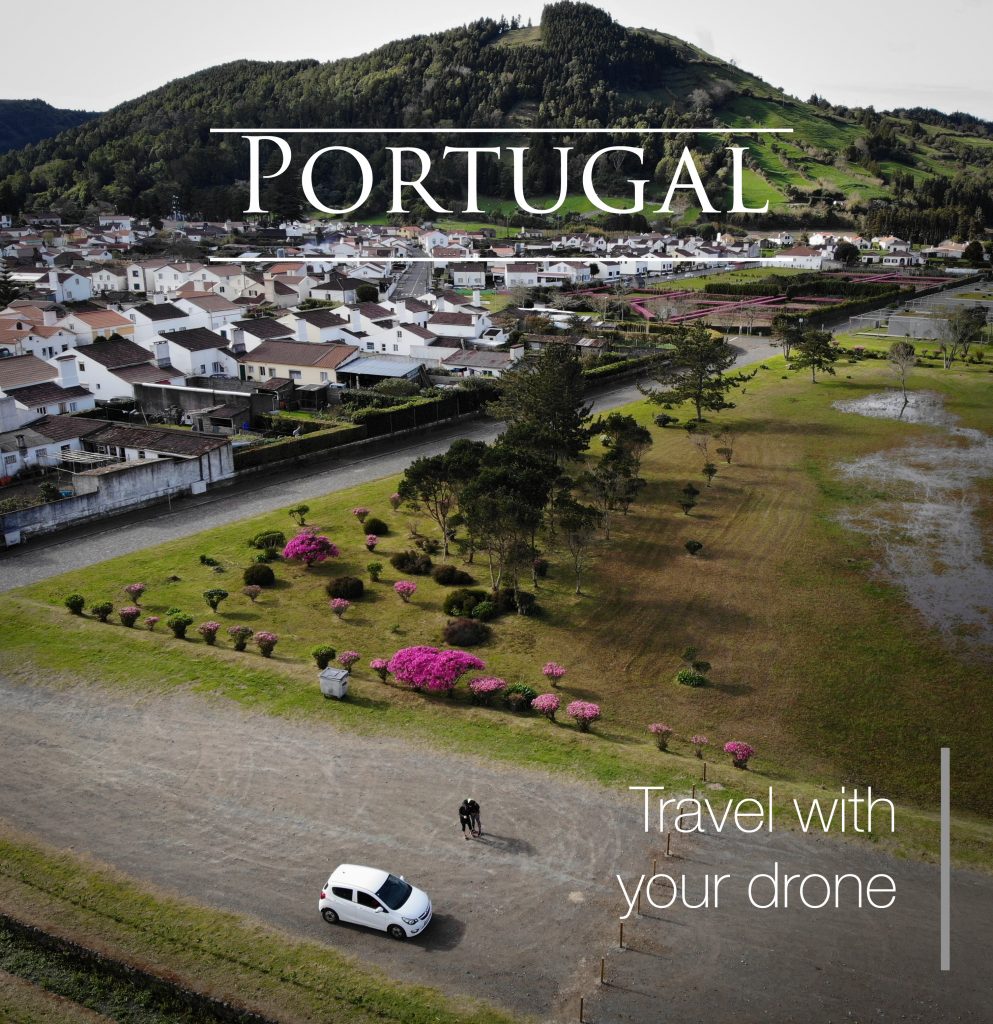 Some helpful links:
UAV COACH is a good site to read about flying drones.
Drone may be banned or conditional in national parks, to fly over protected areas apply by using the ICNF form.
I found this video from 2017 that really helped me understand some of the old drone laws in Portugal.