During the start of 2021, I started reading The Artist's Way by Julia Cameron. The book is structured as a 12-week program for creative souls who want to get their creative juices flowing. In this article I will explain how the book influence my writing.
Morning Pages
The book consists of exercises, examples and tasks to be completed each week. The first thing you get assigned to do is to start writing morning pages, every day. Morning pages consist of three handwritten pages, where you write whatever you want. If you don't know what to write, you can write about not knowing what to write. Starting each day by writing for 15-30 minutes has been amazing for me. I still do it, months after reading the book.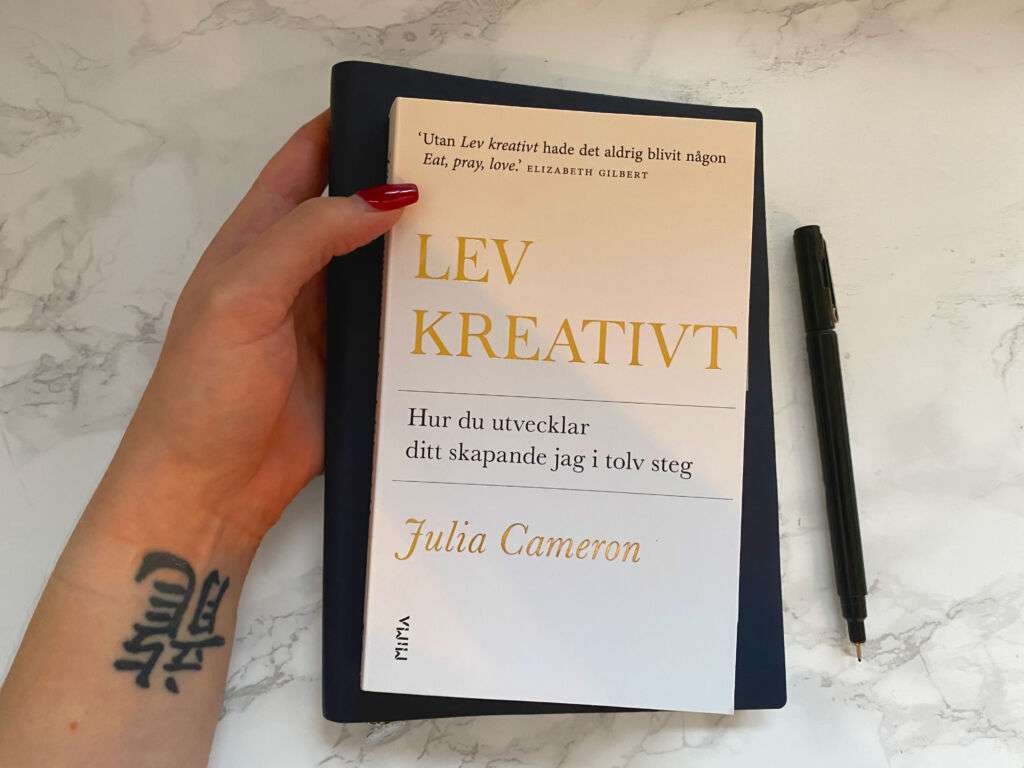 Artist dates
Another interesting thing that Cameron suggests is to schedule "artist dates". An artist date is a two hour meeting where you do something fun, inspiring or relaxing for yourself. You should do this once a week to refill your inspiration. You could go to an art exhibition, go for a long walk or visit a museum. Do it yourself, have some me time. Artists' dates are created to replenish creative energy and inspiration. I have to admit that I don't always have time to go on an artist's date by myself, but I try to do it as often as I can.
Synchronicities
The third thing that influenced my writing were synchronicities. Synchronicities are opportunities that present themselves that allow you to get closer to your goal. One of the first synchronicities that occurred to me was when Skrivcafé (Digital Writers Café) started following me on Instagram. I was curious about the concept and participated in one of their first online writing events and had so much fun. I still attend the writing events as often as I can. Going to writing events allows me to keep working continuously on my manuscripts.
Synchronicity number two occurred when I was editing an older manuscript, that is based on a true story. As I was editing the script, the person I had interviewed contacted me. As a result, within a few weeks I actually finished editing the script and sent it off to two publishers.
The only thing that really bothered me was that Cameron talks a lot about God throughout the book. But you can choose to see it as creativity itself or something else, as she writes, if you like me ain't Christian.
I would recommend this book to anyone who wants to start creating more, whether in writing or any other art form. The book can help you get out of writers block.